In downtown Oakhurst located in the foothills of the Eastern Madera County and the West Central Sierra Nevada Mountains the old 10,000+ square foot Midway Market was distroyed by fire.The tentive cause of the fire was children smoking. The structure was vacant and was availiable for rent when the fire struct. Over 100 firefighters battled the flames in 100 degree heat for more than four hours, but were unable to save the structure. One other nearby structure was also distroyed by the flames. The flames were kept from spreading to the nearby gas station and several smaller stores at the rear of the building.
Engines and equipment from Madera County Station 12, 13, 16, 18, 14, along with engines from CDF Stations, Coarsegold, Ahwahnee, Bass Lake, Usona, Rancheria, Mount Bullion and U.S. Forest Service Engines from Jersydale, Batterson, North Fork all assisted in batteling the blaze this afternoon. There was also 1 air attack and 2 helocopters which assisted with air drops to help quench the flames. State Highway 41 was closed for several hours during the evening rush hour making traffic almost unbearable in town.
Below are some photos of the fire and the efforts made to surpress it (photos and description below):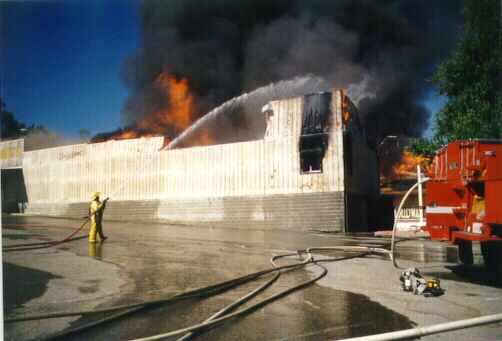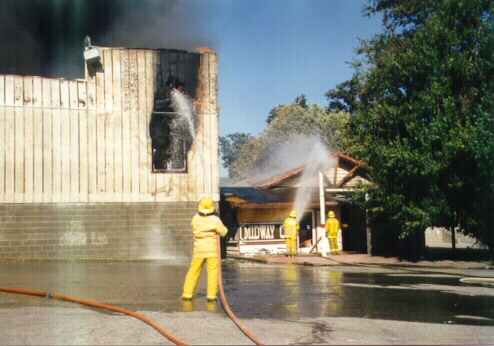 Southeast corner of building where the fire started (left photo). Firefighters trying to protect nearby structures (right photo).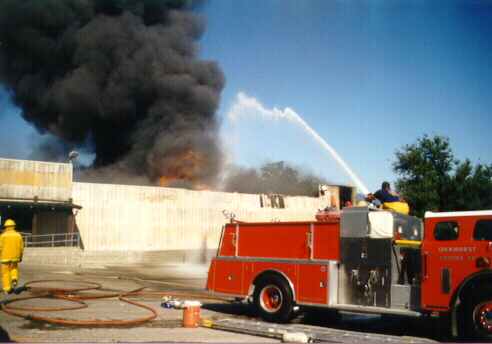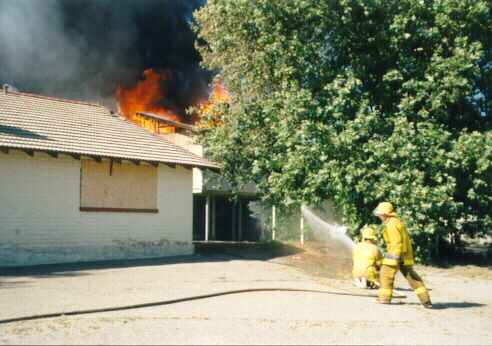 E-12 attempting to halt spread of fire (left photo). Firefighters trying to stop spread of fire to nearby structures (right photo).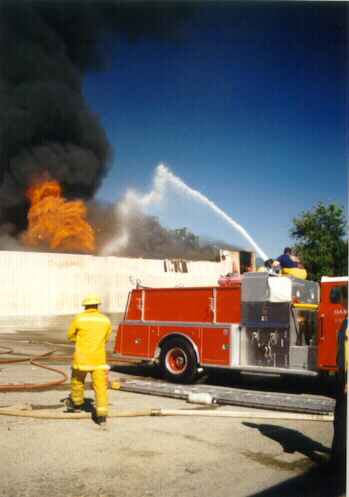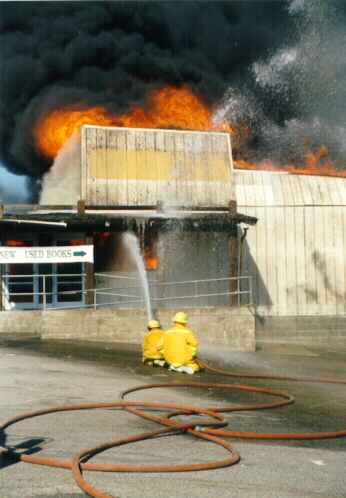 Fire spreading rapidly to center and front of store.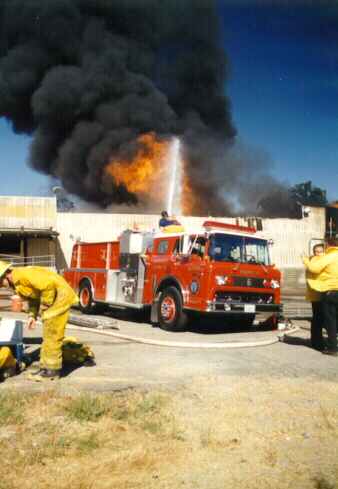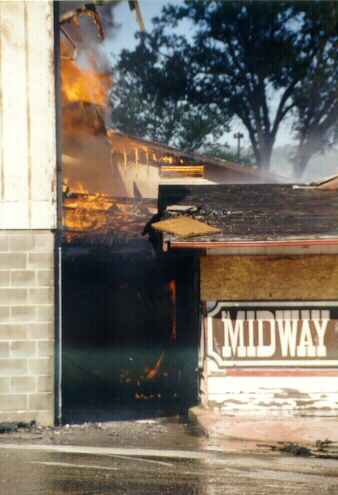 Fire spreading rapidly to center of store and nearby structure at rear.
Photos provided courtesy of A. Ketman and may not be reproduced or distributed without prior written consent.


Return to Rich Camp's Home Page.

Contact me with any questions or comments at rcampsr@richcamp.biz
This page last updated on April 1, 2014.
1995 Richard Camp Consulting
richcamp.biz
All Rights Reserved
This is a private web-page and is not maintained by any governmental agency. All representations are for educational and informational purposes only! See Disclaimer and Legal Stuff for more details.